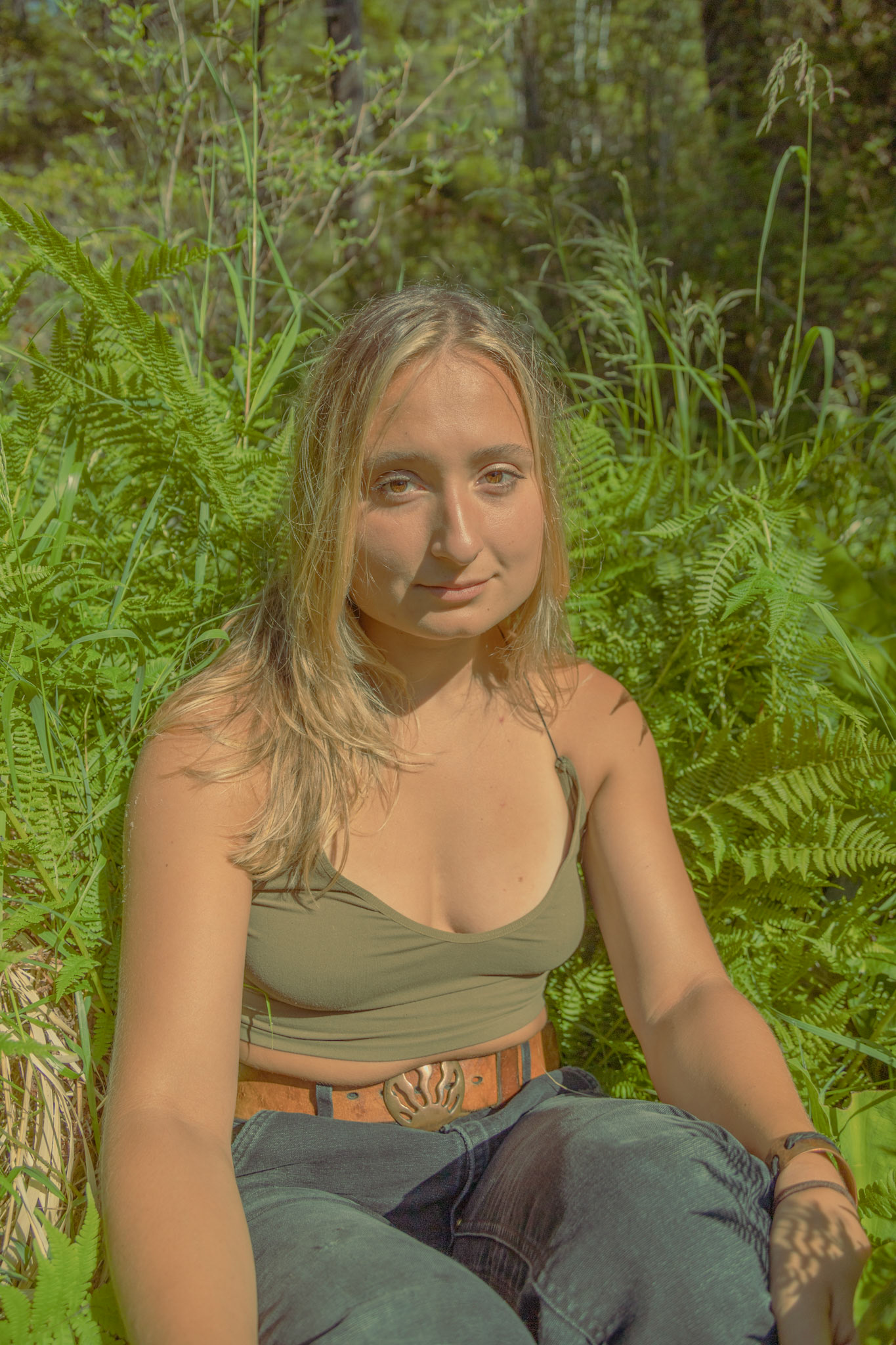 Ḵaa Yahaayí Shkalneegi yóo x̱at duwasáakw. Dleit ḵaa x̱'éináx̱ Muriel Reid yóo x̱at duwasáakw. Kiks.ádi naax̱ x̱at sitee. Irish yadi áyá x̱at. Kaagwaantaan dachx̱án áyá x̱at.
My Lingít name is Ḵaa Yahaayí Shkalneegi and my English name is Muriel Reid. I am Lingit of the Kiks.ádi clan as well as Irish Polish and English. I am a grandchild of the Kaagwaantaan. My Lingit name means photo story and was created by Louise Brady of the Poi

nt House. 
Muriel Reid (they/them) is a videographer, photographer, and student based in Aak'w (Juneau Alaska) and Sheet'ka (Sitka Alaska). They specialize in short-form video production, portrait photography, and science communication. You can find them on instagram at @muriel_celeste.
portraits start at $50: up to two people, up to one hour.
open to trades! open to low/no-cost shoots as needed!
other photography/videography prices are variable.
message for a quote:   murielcelestereid@gmail.com